The imperative for voluntary relocation
It is important to make provision of funds for the shifting of people from wildlife parks. It is a win-win solution, which will help us achieve the twin objectives of safeguarding the ecosystem and the welfare of the affected people
Mir Hussain reckons he must be 80 — there are no records, and he is unlettered, but has "seen three generations here", he says, waving his lathi around indicating the fecund forest amidst which he has spent a lifetime — brought up  his children, married his daughter, lost his son, and is now bringing up his grand-children. Yet, even though his roots run deep, he is eager, if not desperate, to leave his home.
Life here is hard, lacking even the basic facilities — healthcare and education — and importantly, opportunities available in the outside world. In the monsoon, the forest roads are washed off cutting off access to the main road about 10 km away; if someone falls sick, or a woman has a difficult childbirth, the ambulance is a cot slung over shoulders. Even their income is drying up, the succulent grasses that sustained the cattle have been taken over by weeds, resulting in a fall in milk yield. "We are destroying the forest—lopped the trees, flattened the meadow — nourishing fodder is now scarce", he laments and points to his grandson, hardly ten, but employed in the task of herding buffaloes. "With no education", despairs Hussain saab, what can he do?  What future does he have"
Shining India? It has passed them by; as has a Government that avows to stand by the aam aadmi.
Mir Hussain's humble dwelling is in compartment number three of Uttar Kotri, Duggada and is just one among the many Gujjar deras (of about 375) that dot the Lansdowne Forest Division, an important wildlife corridor that provides passage to tigers and elephants from Corbett Tiger Reserve to Rajaji National Park.
Gujjars do not live in villages, but in small household groups which comprise several nuclear families, called deras, which would typically have anything between 15-50 people depending on the number of families in each household. Deras are usually scattered through the forests at a distance of one to two km from each other. Throughout the day we visit other deras, and find that all residents speak one language: Of the hardship they endure, and their wish to be resettled out of the forest. Many cite the example of Rajaji National Park, where Gujjars — some part of their extended clan, were shifted out of the forest and given land in Gaindikatha.
There seems no immediate solution to their plight. Gujjars living in the forests of Duggada, Kolluchaur and Kotdwar have petitioned persistently for a relocation package. But these forests are not part of a tiger reserve or 'protected area', and the Centre-sponsored scheme to support relocation covers only protected areas, with the main thrust in areas under Project Tiger. Creating 'inviolate areas', the voluntary relocation of people from core critical tiger habitats has been given priority, and an enhanced package by the Government, after the Prime Minister-appointed Tiger Task Force (constituted after the Sarsika debacle), recognised the fact that tigers need 'inviolate areas' to live and breed.
Wildlife, especially large carnivores and herbivores like elephants, do not make for congenial living partners. They cannot co-exist side by side with people — the toll, on both sides is simply too great and fatal.
The damage to wildlife caused by Gujjars and their livestock in this belt of the Terai is well-recorded. Gujjars are essentially a nomadic, pastoral tribe and their major occupation is rearing buffaloes and selling milk and milk products in local markets. Their fodder requirements are heavy, exerting much pressure on the forests. The practice of lopping trees not only retards the natural regeneration of various species but exposes the forests floor which induces infestation by weeds. Most deras are located near waterholes, where the buffaloes wallow, making them unusable for wildlife.
Chilla in Rajaji National Park is a prime example of the resurgence of wildlife once the Gujjars were voluntarily relocated between 2002 and 2003. A study to monitor the recovery of this area by scientists from the Wildlife Institute of India documented breeding tigress within two years of the relocation, and withi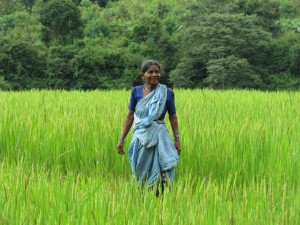 n five years the tiger density of the area doubled from three per 100 sq km to seven. Such remarkable recovery after voluntary relocation has also been documented in other reserves across the country, notably from Bhadra and Nagarahole. Scientists from Wildlife Conservation Society-India/Center for Wildlife Studies documented a 100 per cent increase in the numbers of tigers and prey in Bhadra over a decade following relocation, while Nagarahole has witnessed 400 per cent increase of animal numbers over past four decades.
Besides, the removal of anthropogenic pressures saw other positive impacts like decrease in forests fires, decline in hunting, fishing, illicit removal of forest produce like mushrooms, honey, wild fruits, firewood, fodder, etc — an overall impact of vastly reduced disturbance across the habitat.
But the relocation of villages enclosed inside 'protected areas' isn't really about wildlife conservation only. The plight of people stranded inside remote forests, in a time warp as it were, begs to be questioned from the perspective of basic human rights and welfare. A study (Making resettlement work: The case of India's Bhadra Wildlife Sanctuary, Biological Conservation, 2007, Krithi Karanth) of people relocated outside the Bhadra Tiger Reserve showed that they now had access to electricity, running water, phones, television, solar lights and gas cooking stoves. The people were freed from constant conflict with elephants, wild pigs and deer that raided their crops and predators that killed livestock. Agriculture was now profitable, markets accessible while roads connected them with cities and many of them diversified to their own businesses and other entrepreneurship. Their children were going to school, and many had enrolled in college. For the community, the relocation had transformed them from forest dwellers surviving on subsistence agriculture, forever at risk from wild animals and hours away from markets, to a settled, independent people, with opportunities and a promising future.
It is critical to make provision of funds for voluntary relocation: The current financial year's budget of Project Tiger of Rs182 crore is woefully inadequate to cover the relocation of about 43,000 families from some from 740-odd villages in core critical tiger habitats across India. Besides, there are people outside in 'protected areas' and reserve forests, like in Wayanad sanctuary in Kerala and Lansdowne in Uttarakhand who have petitioned Governments repeatedly to move out.
Besides making funds available under Compensatory Afforestation Fund Management and Planning Authority — the 'net value compensation' given for the destruction of natural forests for mines, roads, industries, power projects, etc — funds for voluntary relocation can also be routed through other schemes earmarked for  rural development and tribal welfare.
Voluntary relocation is a 'win-win' solution, which will help us achieve our twin objectives of safeguarding our ecosystem and the welfare of a marginalised population. Mir Hussain puts it simply: "Make our forest, the tiger's; and grant my children land — and a new life."
(The author is a member, National Board of Wildlife)
First published in The Pioneer dated 27th February 2013
Pic courtesy:
Beneficiary (Singegowda's wife) from Mundsara in her new paddy field outside Kudremukh National Park.  Photo credit B.M.Akarsha/CWS.