No Dolphinariums in India
Great News! The Ministry of Environment and Forests, Government of India have decided not to allow establishment of dolpinariums in the country. It advises the State Governments to reject any such proposal for dolphinariumAn update: http://moef.nic.in/assets/ban%20on%20dolphanariums.pdf
We are quick to criticise, as we must when our wilds are under attack-be it from forces outside, or within. The battles are too many-and more often than not, we inspite of our collective efforts we fail to win our wilds a reprieve.
In this grim scenario, comes this good news: The MoEF has said NO to set up Dolphinariums in India. No to that appalling idea of keeping the social and intelligent mammal in captivity for our amusement and entertainment.
People, if you are interested in dolphins …view them in the wild. Next time you go to Goa for a beach holiday, or the Ganga for a holy dip…
And, let's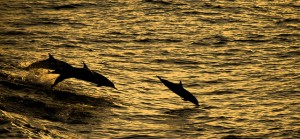 applaud this move by the MoEF and encourage them for a complete ban on Dolphinariums
Given below is my letter to The Minister of State (IC),  MoEF, urging her to refuse  Dolphinariums, and indeed ban the same in India.
This significantly, sends a strong message to other countries on the grave impacts of  dolphinariums on wild populations of cetaceans.
———
To,
Smt Jayanthi Natarajan
Minister of Environment and Forests
MOEF, Paryavaran Bhavan, CGO Complex,
Lodhi Road, New Delhi – 110003
30th April 2013
Subject: Proposals to set up Dolphinariums in India; Reg
Hon'ble Minister,
I am very concerned to read reports that several state governments and private interests have put forth the idea of setting up Dolphinariums in the country. I understand these are proposed to be set up in Maharashtra, Kerala, Gujarat and Greater Noida.
As you are well aware, Dolphinariums are captive facilities for cetacean species such as dolphins, whales, porpoises where they are exploited for their entertainment and exhibit value. Such facilities hold no conservation value and are extremely stressful to the captive animals. Cetaceans are intelligent and social marine mammals and form strong bonds within their family groups.
Scientific studies from across the globe have proved that their capture and display leads to high mortality.  Their natural habitat is impossible to replicate as no swimming pool or tank could possibly recreate the wonders of the ocean. A key concern is that most cetacean species such as bottlenose dolphins are captured from the wild—in the most cruel manner- to supply captive facilities that use these animals for public display, and commercial entertainment or even 'education.'  As you will agree, captive interactive programs considerably distort the public's understanding of the marine environment.
From the methods of capture, to the failure of captive facilities to meet any standard of acceptable welfare conditions for the captive animals, we can safely assume that any facility proposed in India would be subject to similar concerns.
Across the world as our knowledge of marine mammals grows, more and more countries are stepping up to speak out against keeping cetaceans in captivity and enact legislation against the same. It would be both regressive, and indeed against India's position as a leader in conservation,  were we positively consider such proposals.
Ma'am, I am very heartened to learn that the MoEF, under your able leadership, is considering rejecting  these proposals (an advisory to this effect has already issued by the Animal Welfare Board of India), and indeed is considering prohibiting holding of cetacean species in captivity. I would urge you to please do the same, and look forward to your kind support in this matter.
Yours sincerely,
Prerna Singh Bindra
Member, National Board for Wildlife
Coopted Member, AWBI
 Also read: http://www.mid-day.com/lifestyle/2013/may/160513-dolphins-malvan-sea-coast.htm
http://www.hindustantimes.com/India-news/NewDelhi/Fearing-cruelty-environment-ministry-says-no-to-dolphin-parks/Article1-1056519.aspx